The elevator for our United in Ministry safety and accessibility renovation is in the state.  When the structure is enclosed and the roof on, it will begin to be installed.
Expectations are that roofing work will begin next week.
The new doorway to the Sanctuary balcony is being cut today.  New doors will come when the finishing work begins.
Each day, FCC gets closer to being able to welcome all in Christ's love and closer to new ministries that we have not yet dreamed of.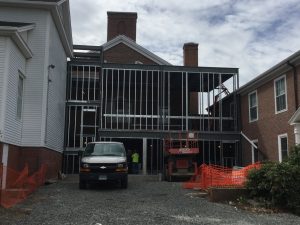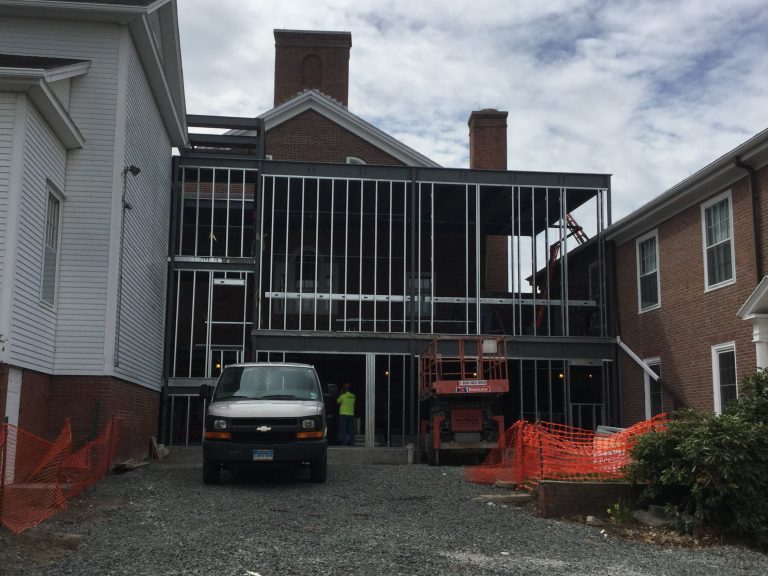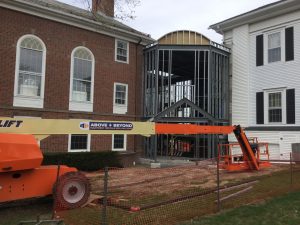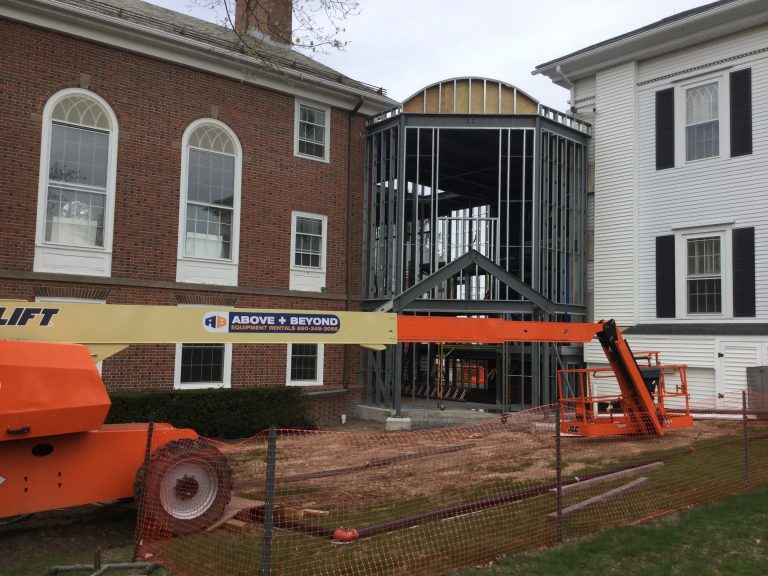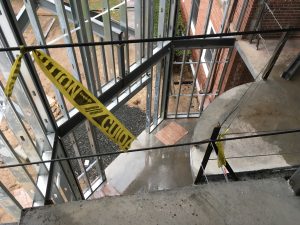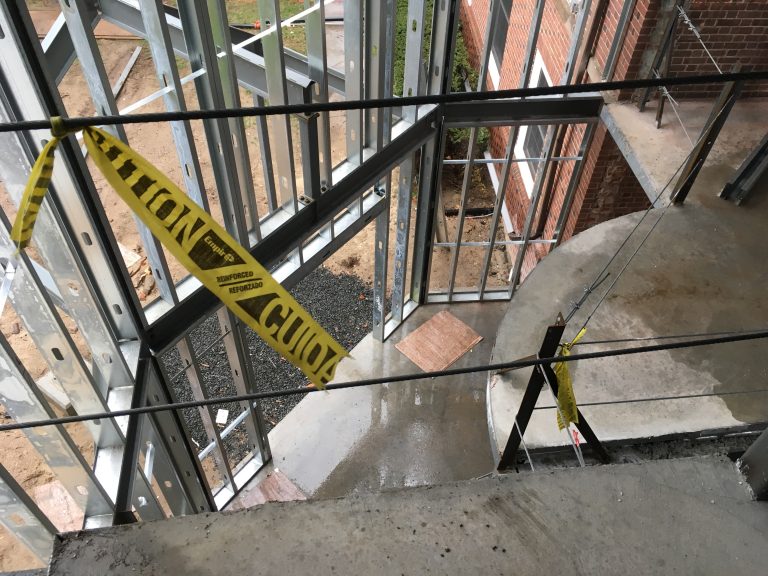 Social Share